Melanie Price Parlour Room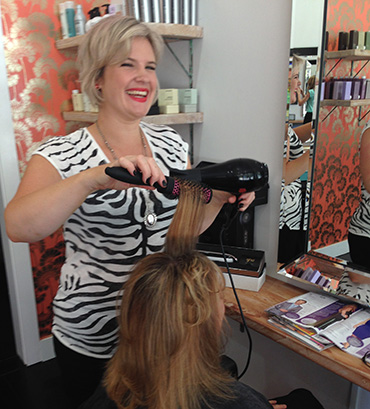 With over 13 years experience and training in top salons in both Sydney and London,
Melanie
is one of Sydney's most passionate and talented hairdressers.
Her love of hair began at age 5 when she had queues of children lining up to have their hair styled.
Melanie provides the kind of attention to detail only derived from someone who lives and breathes hair and beauty. When she is not busy ensuring her clients look their very best, she is attending industry seminars to keep herself at the forefront of the latest industry trends.
A true master of her craft, Melanie is an expert colourist, specialising in Blonde hair and an experienced haircutter.
Melanie has long dreamt of creating a salon where client care, exceptional consistent results and fantastic overall salon experience were of paramount importance.
At Melanie Price Parlour Room you can trust Melanie's artistic vision and innovative techniques will create your perfect look, as well as ensure you're confident to continue your look at home.
At Melanie Price Parlour Room only the highest quality products are used.
You can be confident that Melanie will select the perfect choice for your hair.